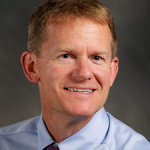 Executive Director
Environmental Policy Innovation Center
Tim leads the Environmental Policy Innovation Center, a fiscally-sponsored project of Sand County Foundation. Tim founded the Environmental Policy Innovation Center in 2017.  Prior to launching this startup, he served as an Associate Director at the White House Council on Environmental Quality from 2014 to 2017, Vice President for Conservation Policy at Defenders of Wildlife, Director at National Fish and Wildlife Foundation, and Co-Director of agriculture policy at Environmental Defense Fund.  
Tim has 15 years of experience working on national policies that create more innovative, effective, and incentive-focused approaches to wildlife conservation, drought response, finance for water supplies and quality, and agricultural stewardship. 
He holds degrees in science from Yale University and the University of Hawaii.  His writing has appeared in the Wall Street Journal, Washington Post, Science magazine and a diversity of peer-reviewed journals. He has received a Marshall Memorial Fellowship and AAAS Science and Technology Policy Fellowship (declined).  He also ran for office and won, serving three terms as a city councilmember and leading the successful effort for that city to become the first in the country to lower its voting age to 16.
 A scientist by training, Tim is also a former city council member.
Invest in the Environment by attending
this high-level gathering of public, private, and philanthropic communities in forestry, carbon, ecological restoration, water resources management, and corporate sustainability. The
Environmental Markets and Finance Summit
is hosted by
Forest Trends
and the 
Alliance for Environmental Markets and Investments
.