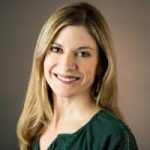 Senior Manager, Climate Change and Sustainability Services
Ernst and Young
Jane is Senior Manager for Climate Change and Sustainability Services at Ernst and Young where she leads natural capital measurement and management strategies to support public and private sector client needs. Before joining Ernst and Young, she was the director of the Ecosystem Services program and lead of SNAPP at the Wildlife Conservation Society (WCS). She co-led one of the first two SNAPP teams on Coastal Defenses and has participated in two other SNAPP teams in Tanzania and Rwanda.
Throughout her career, "Carter" has worked with diverse partners a to measure and value the benefits provided by nature to support decision making and to design and implement social, political and financial incentives that promote sustainable development in Costa Rica, England, Kenya, Madagascar, Rwanda, the Seychelles, Sri Lanka and the United States. Carter has consulted for the Spatial Informatics Group, Environmental Defense, World Wide Fund for Nature-UK and Oxford Analytica and has taught courses on ecosystem services and poverty reduction at Columbia University and New York University. She serves on the Technical Advisory Committee for the United Nations Development Program's Equator Initiative, the Global Advisory Board for Womensphere and is a co-leader of a Powell Center/SESYNC working group focused on developing a natural capital accounting system for the US.
She obtained a Bachelor of Science degree in Biology from the University of North Carolina at Chapel Hill; a Master of Science degree in Environmental Change and Management from the University of Oxford; a Doctor of Philosophy degree from the School of Geography and the Environment at the University of Oxford; and completed a Post-Doctoral fellowship at the Earth Institute of Columbia University in New York.
Invest in the Environment by attending
this high-level gathering of public, private, and philanthropic communities in forestry, carbon, ecological restoration, water resources management, and corporate sustainability. The
Environmental Markets and Finance Summit
is hosted by
Forest Trends
and the 
Alliance for Environmental Markets and Investments
.