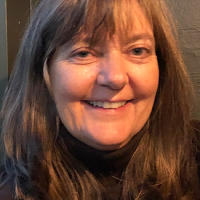 CARLENE BAHLER
Chair, Advisory Committee
Since joining JT&A in 1992, Ms. Bahler has been involved in all aspects of a variety of projects from domestic, international, government, corporate and aerospace events and conferences to public outreach projects including the writing, editing and design of brochures, books, posters and extensive proceedings.
Some of her major accomplishments include the development of the patented EnviroScape® series, now a series of six models plus accessories in use in all 50 states and internationally. Selected as one of 25 demonstration projects by the National Forum on Nonpoint Source Pollution, JT&A received a prestigious national award for EnviroScape®'s accomplishments.
Ms. Bahler assumed direct responsibility for the National Mitigation & Environmental Markets Conference in its third year, an independent and balanced forum, working closely with the diverse steering committee to grow this Conference from 200 to 700+.
Responsible for all aspects of JT&A's corporate life, including projects, budgets, and the legal, personnel and financial obligations of JT&A, perhaps her most significant accomplishment is her success in moving JT&A from a 100% contract services company to a product and collaborative-based focus.
Prior to joining JT&A, inc., Ms. Bahler worked for the U.S. Foreign Agricultural Service at the Office of the U.S. Special Trade Representative in Geneva and at the Embassy in East Berlin, for the Office of the Assistant Secretary of Administration at the U.S. Department of Agriculture in Washington, D.C, and for Senator Robert Dole (Kansas).
Ms. Bahler graduated cum laude with a Bachelor Degree in Marketing from Georgia State University.