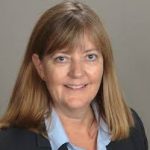 Chairman of the Board
Alliance for Environmental Markets and Finance
Carlene Taggart Bahler is co-founder and Chair of the Alliance for Environmental Markets and  Investments. 
She brings to AEMI more than 25 years of experience in drawing together diverse stakeholders through balanced education and outreach products and programs, including her role as a leader in the mitigation and ecosystem banking industry since its beginning as the host of the National Mitigation & Ecosystem Banking Conference.
Carlene serves as President of JT&A, a small and woman-owned business establish in 1984.  Since joining JT&A, Carlene Bahler has been involved in domestic, international, government, corporate and defense outreach and event projects including the creation and production of  public  outreach materials, books, posters and extensive proceedings.  Some of her major accomplishments include the development of the patented EnviroScape® created by  the founder of JT&A Judith Taggart, now a series of six models and kits in use in all 50 states and internationally, involved in the first American Wetlands Month, the first Watershed Conference, and various "firsts" educational and outreach materials produced in cooperation with EPA, USDA, DOI and other agencies, corporations and NGOs.   Carlene assumed direct responsibility for the National Mitigation & Ecosystem Banking Conference, the well- known independent and balanced event, working closely with its diverse steering committee to grow this conference from 200 to 500+. 
Her desire to bring varying perspectives and approaches together in a collaborative manner to bring about solutions has resulted in JT&A's success in purposefully transitioning from purely contract services to a product and collaborative-based  company.   Prior to joining JT&A, inc. Carlene worked for the U.S. Foreign Agricultural Service at the Office of the U.S. Special Trade Representative in Geneva, Switzerland and at the Embassy in East Berlin, for the Office of the Assistant Secretary of Administration at the U.S. Department of Agriculture in Washington, D.C, and for Senator Robert Dole (Kansas). 
Carlene holds a BS in Marketing from Georgia State University. 
Invest in the Environment by attending
this high-level gathering of public, private, and philanthropic communities in forestry, carbon, ecological restoration, water resources management, and corporate sustainability. The
Environmental Markets and Finance Summit
is hosted by
Forest Trends
and the 
Alliance for Environmental Markets and Investments
.