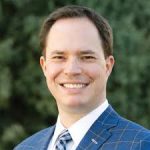 Founder and CEO
Conservation Investment Management
Ben is the founder and CEO of Conservation Investment Management (CIM), the only Registered Investment Advisory company solely focused on conservation finance. Ben is one of the foremost experts in conservation investment and conservation finance in the U.S. Over his 15 years career, he advised on the investment of over $100 million in conservation assets, ranging from mitigation and conservation banks, to forest carbon projects, to eco-tourism ventures in the U.S. and abroad.
Prior to founding CIM, Ben was a a shareholder and chairman of the board at WRA, Inc a mid-size environmental consulting company. Ben started his carreer at the World Bank and at the International Finance Corporation before managing the acquisitions for the $50 million EcoProducts Fund at New Forest.
Ben has a doctorate degree in veterinary medicine focused on wildife, dual master degrees in environmental economics and in environmental anthropology. He also holds the Chartered Financial Analyst designation and real estate licenses in California and Colorado.
Invest in the Environment by attending
this high-level gathering of public, private, and philanthropic communities in forestry, carbon, ecological restoration, water resources management, and corporate sustainability. The
Environmental Markets and Finance Summit
is hosted by
Forest Trends
and the 
Alliance for Environmental Markets and Investments
.